December 4, 2021
Travelling on the 408 Pandemic Event Visa
Since the announcement of the new travel permission to Australia and what visas are eligible, we have been asked, can I leave Australia and come back on the 408 Pandemic Event visa?
Confusion set in due to the "Must Not Arrive After" date specified in the grant letter. Some agents and lawyers have written articles indicating that you cannot travel after this date. Even the immigration department in the past has been giving contradictory answers on their advice line.
Now the Immigration Department has finally released the official policy on this issue. You can travel on this visa and it can be used for multiple entries to Australia.
The policy section has stated in a 408 Pandemic Event Visa Policy 3.12.21;
"Following the Government's recent announcement on borders reopening, subclass 408 Pandemic event visa holders may be considering departing Australia temporarily for a holiday or to visit relatives once the border reopens for them.

Subclass 408 Pandemic event visas are granted with multiple entry, so visa holders are free to travel in and out of Australia while their visa is still in effect, provided they meet the definition a fully vaccinated eligible traveller and other requirements. The 7-day "Must not arrive after" date (from visa grant date) will not prevent their visa remaining in effect once they depart Australia.

Information about new arrangements for eligible visa holders is updated regularly on our website. You should check the website for current arrangements, prior to travelling."
You can view the full policy document by following the link. There is also a great deal more information there in relation to this visa.
So book your tickets and look forward to finally seeing your family overseas.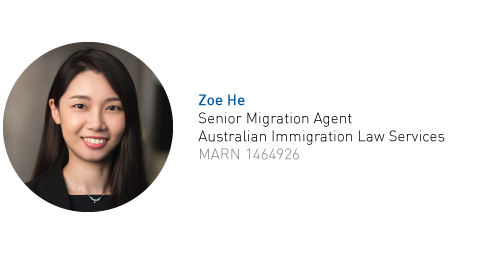 If you need advice, we offer Skype, Zoom and phone consultations. Call +(02) 8054 2537, 0434 890 199 or book online today to speak to our migration specialists.