April 6, 2022
Tasmanian Sponsorship Changes Ahead
The proposed new framework starts July 2022
The proposed framework, intended for implementation in July 2022, comprises six pathways:
Tasmanian Skilled Employment
The existing Working in Tasmania categories of nomination are proposed to be restricted to skilled employment only (ANZSCO Skill Levels 1-3, plus Skill Level 4 occupations in ANZSCO Unit Groups 4231 Aged and Disabled Carers, 4233 Nursing Support and Personal Care Workers and 4234 Special Care Workers).
Part-time employment eligible for nomination to maximise pathways for candidates who have recently completed study or training.
Subclass 190 nomination open to candidates who have a skills assessment and related employment from an expanded list of skilled occupations of strategic importance to Tasmania, rather than the limited options on the current Tasmanian Skilled Occupation List.
Tasmanian Skilled Graduate
The existing Tasmanian Graduate categories to be restricted on AQF 5 (Diploma) qualifications and above.
Remove requirement for non-Student visa holders to complete a course related to a Priority Industry Training and Workforce Development Area
At least three months post-study employment related to their course and skills assessment to demonstrate applied skills and settlement capacity.
Multiple qualifications not able be combined to meet study duration requirements (eg, Diploma followed by Advanced Diplomas not able to meet two-year study requirement)
Certificate III and IV courses to be removed from eligibility. However, noting very strongemployment outcomes for these courses, graduates likely to be covered under changes to the employment or the new established residence pathway.


Tasmanian Established Resident
Creation of new pathway for candidates who have lived in Tasmania for an extended period of at least 2 years for subclass 491, and 3 years for subclass 190.
Employment in ANZSCO 4 role of a cumulative 6 months to demonstrate a plausible pathway to settlement and skilled employment.
Provides a pathway for graduates (including Certificate study) or temporary migrants relocating from other jurisdictions who do not yet meet other pathways or need more time to establish themselves in Tasmania.
Rewards longer term, productive settlement in Tasmania.


Tasmanian Business Owner

Minor changes to existing Small Business Owner nomination category.
Extend qualifying business operation time from 6 to 12 months to better demonstrate likelyongoing success of business.
Link personal business income to 85% of the Temporary Skilled Migration Income Threshold(TSMIT).


Overseas Applicant (Invitation Only)
Remove the Tasmanian Skilled Occupation List and replace it with profiles detailing the skills and experience required by Tasmanian employers for a small number of targeted industries
Candidates whose Skillselect Expression of Interest meets those profiles to be invited to apply for nomination.Overseas Applicant (Job Offer)No changes proposed to be made to the Overseas Applicant (Job Offer) category.


Family in Tasmania

It is proposed that the existing Family in Tasmania category be removed. The category receives a low number of applications each year and largely duplicates the Family Sponsored stream of the subclass 491 Skilled Work Regional visa.
Source: Tasmania Government Publication
 060422 TAS SMP Proposed changes
These changes are being proposed and the government is looking for feedback before making its final decision. They are planning to change without the ability of those who have already moved to be compensated for the changes.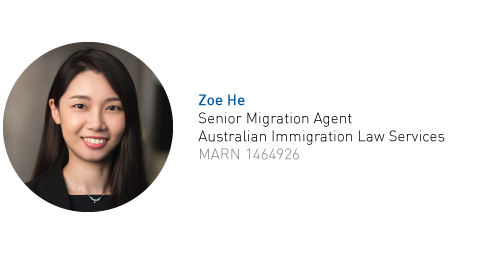 If you need advice, we offer Skype, Zoom and phone consultations. Call +(02) 8054 2537,  or book online today to speak to our migration specialists.