July 29, 2018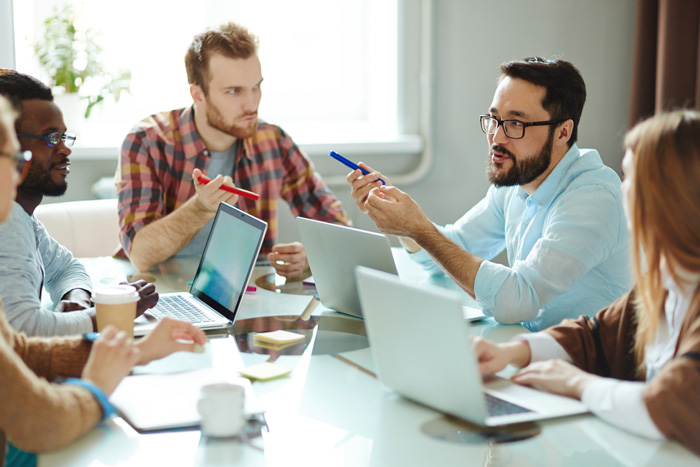 Are you looking to get a skills assessment as a Management Consultant [224711]? As a Management Consultant you would potentially be eligible for the following visas:
Skilled Independent visa (subclass 189)

Skilled Nominated visa (subclass 190)

Skilled Regional visa (subclass 489) State sponsored

Skilled Regional visa (subclass 489) Relative sponsored

Temporary Graduate visa (subclass 485) Graduate stream

Temporary Skill Shortage (TSS) visa (subclass 482) MLTSSL (no skills assessment required)

Employer Nominated Scheme (ENS) visa (subclass 186)

Regional Sponsored Migration Scheme (RSMS) visa (subclass 187) (no skills assessment required)
As you can see, Management Consultant is a very desirable occupation in Australia. So how do you get a suitable skills assessment, which is a critical component for many of the applications for the above visas? First of all, the assessing authority that you will need to make your skills assessment application through is VETASSESS. With the exception of the Temporary Graduate 485 visa where only qualifications are assessed, you will need a full skills assessment.
If you are applying for a Temporary Skill Shortage (TSS) 482 visa or Employer Nomination Scheme (ENS) 186 visa, caveats apply to your occupation. They are:
The position must be in a business that has an annual turnover of at least AUD$1,000,000

The position must be in a business that has at least 5 employees

The position has nominated annual earnings of at least AUD$90,000
Occupation
Management Consultants provide external advisory services for client organisations requiring objective advice and assistance relating to business improvement, change of management and operations with the aim of meeting the organisation's long-term purposes and objectives. The consultancy process involves identifying and assessing a problem or analysing a specific area of an organisation, reporting on findings and formulating recommendations for improvement. In addition to conducting research and analysis of business issues, senior management consulting roles can be expected to have greater autonomy in contributing to a project's success and be responsible for delivering projects and selling the services of the management consulting firm to clients. Alternative titles may include Business Analyst.They may advise in the areas of:
Strategy

Finance

Human resources

Information technology

Operations
Occupations that are not considered to fit the role of a Management Consultant are General or Departmental Managers, ICT Business Analysts or Organisation and Methods Analysts.
Qualifications
To be considered suitable skilled, the applicant will need to have a qualification that is assessed to be comparable to the educational level of an Australian Qualifications Framework (AQF) Bachelor or higher.
There will be situations in which one may have worked as a Management Consultant but they do not possess an AQF level Bachelor that is relevant to Management Consultancy. They may otherwise have additional qualifications that are in a related field. This will affect the number of years of work experience required to be suitably assessed.
A highly relevant qualification qualification reduces the number of years of work experience required. Highly relevant qualifications include a Bachelors in Business Management of Organisation Management. In the case of additional qualifications, highly relevant fields of study would be in Business Administration, Business Management and Organisational Management.
Evidence for Qualifications
You will need to provide your award certificate and academic transcript. If your academic transcript does not provide information on your units of study, you should also submit your course syllabus.
Work experience
If the qualification is in a highly relevant field to the occupation, one year of highly relevant post qualification employment is required in the last five years.
If the qualification is not in a highly relevant field, three years of highly relevant post qualification employment is required. These three years must have occurred in the last five years.
If the applicant has a second qualification that is at least equivalent to AQF Diploma level in a highly relevant field, then they will only need to demonstrate two years of highly relevant work experience in the last five years.
If employment is not post qualification, then the applicant must have five years of relevant employment in their lifetime in addition to one year of highly relevant employment in the last five years.
It is very important to remember that the work experience required must have occured in the last five years. If you have already moved to Australia for a while and in this time have not worked as a Management Consultant but did in the years before your move, your experience may have occurred outside the five year period and will no longer be considered to be eligible to be assessed.
Evidence for work experience
This would come in the form of your CV. You must be able to show that you have been performing in tasks at the appropriate skill level expected. Responsibilities should be similar to:
Providing advisory services to business leaders (e.g. senior managers and chief executives) about their organisation for the development of objectives, strategies and plans aimed at achieving customer satisfaction and the efficient use of client organisations' resources  

Analysing and evaluating current systems and structures of the organisation and where required, advising on business restructures and turnarounds  

Directing clients towards more efficient organisation and developing solutions to organisational problems  

Discussing business and organisational shortcomings with clients  

Preparing and recommending proposals to revise methods and procedures, alter work flows, redefine job functions and resolve organisational problems  

Assisting with implementing approved recommendations, issuing revised instructions and procedure manuals, and drafting other documentation

Ensuring that assigned business analysis activities are conducted within agreed timeframes and cost parameters, ensuring that identified solutions provide efficiencies in business

Conducting gap analysis on clients' operating model and business processes to identify opportunities for performance
Please understand that you need to provide genuine evidence. You should not alter your CV to match the above tasks exactly.
Application
The assessment takes roughly 8 to 10 weeks. You can opt for priority processing which will reduce your wait time to 10 business days. If however you have made an application before, you will no longer be eligible for priority processing. If you are on a tight schedule in meeting the work experience within the last five years, you should be extra careful with making your application right to avoid delays. VETASSESS applications cost AUD$968 and an additional AUD$660 for priority processing. This fee is reduced if you are applying from outside of Australia.
Find: VETASSESS Application Process
Find: VETASSESS Management Consultant Information Sheet
Are you unsure on if you meet the eligibility for your skills assessment as a Management consultant or you have a complicated history with qualifications and/or work experience? Consult with us before embarking on what could potentially be a very expensive and time consuming exercise. Call +61 2 8054 2537, 0434 890 199 or book online.