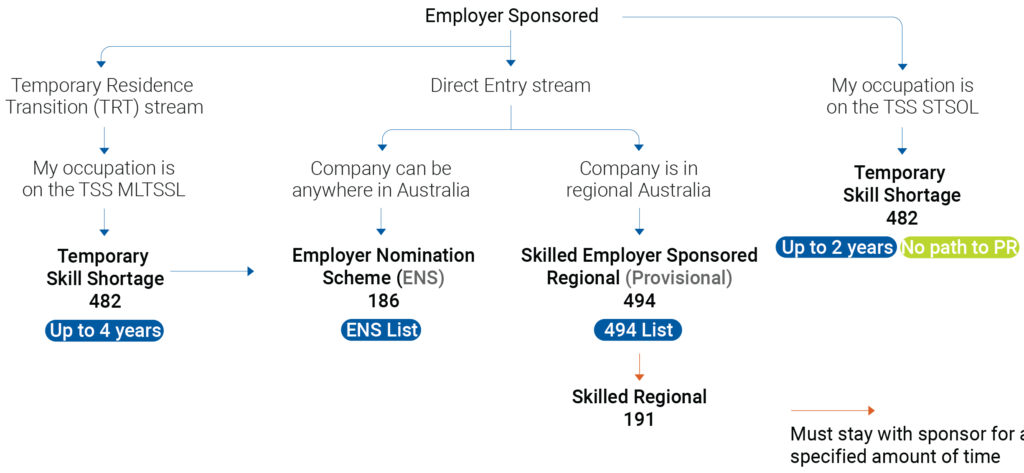 There are various visas by which Australian organisations and multinational organisations operating in Australia can sponsor skilled employees to temporarily or permanently live and work in Australia if they cannot find a suitable Australian citizen or permanent resident. The applicant will be required to work for their sponsor in a nominated occupation. Recently additional occupation lists were added for the employer sponsored visa subclasses. Find out which visas are you eligible for based on your occupation.
Find: Occupation Lists
Which visa subclass?
Determining which visa subclass that you are eligible for depends wholly on who the sponsor is, what the position is and the agreement that exists between the applicant and sponsor. The first step is, of course, finding a sponsor.
The AILS Guide
We have written number of detailed guides on popular employer sponsored visas.
Temporary Skill Shortage (TSS) Visa 482
This is custom heading element