September 23, 2019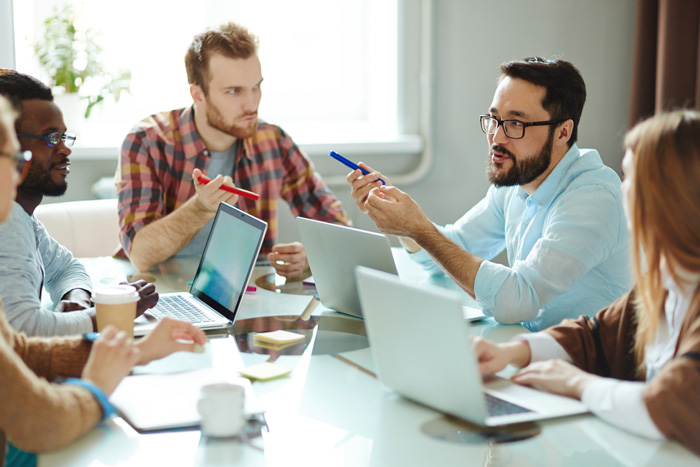 The Employer Nomination Scheme (ENS) visa (subclass 186) is a great option to consider in obtaining your permanent residency in Australia if you are unable to meet the requirements for an independent visa such as the Skilled Independent  visa (subclass 189), if your occupation is not on the skilled list for an independent visa or you do not want to live in a regional area. This is what we will cover in this three part series:
Part I – Temporary Residence Transition (TRT) stream ENS 186 visa requirements
Part II – Direct Entry (DE) stream ENS 186 visa requirements (You are here)
Part III – Requirements for all ENS 186 visa applicants:
Genuine need requirement

Caveats

Skilling Australians Fund (SAF)

Annual Market Salary Rate (ASMR) 

Adverse information
Be sure to keep following us as we release the final article which talks about requirements that apply to all ENS 186 visa applicants regardless of which stream an applicant may be applying for
An introduction to the three streams 
There are three streams through which one might go about applying for the ENS 186 visa, that being the Temporary Residence Transition (TRT) stream, the Direct Entry (DE) stream or the Labour Agreement stream. 
The Labour Agreement stream is available only under very specific circumstances. Labour Agreements are special agreements that businesses may enter into if they exist in a certain location and are covered by a Designated Area Migration Agreement (DAMA). DAMAs allows these businesses to access certain concessions on the TSS 482 visa that are not usually available. As such, the Labour Agreement stream is not as accessible unless you fall under those specific circumstances and we will not be discussing the Labour Agreement stream in this write up.
Read: Labour Agreement TSS 482 Visa: Northern Territory – Visa Applicants
Read: Labour Agreement TSS 482 Visa: Northern Territory – Businesses
Read: South Australia DAMA: Requirements
To learn about the requirements that are specific to applying for a TRT stream ENS 186 visa, visit our last article linked below. Through that article you will also be linked to our in depth guide on the Temporary Skill Shortage (TSS) visa (subclass 482), which you will need to be on for a number of years before becoming eligible for the TRT stream ENS 186 visa.
Read: Your Full Guide to the Employer Nomination Scheme (ENS) visa (Subclass 186): Part I
The Direct Entry stream
The Direct Entry stream is a much quicker way to the permanent ENS 186 visa as unlike with the TRT stream, you are not required to hold a previous visa for a number of years before becoming eligible to apply. This also means that the entry requirements are a little more difficult than with the TRT stream. The applicant:
Meets the age requirement

Have an eligible occupation

Have a positive skills assessment for your nominated occupation

Holds any licence, registration or membership that is required to perform that position, if applicable 

Meet work experience requirements

Meets the English requirements

Meets health and character requirements
Age requirement
The applicant must be under the age of 45 years at the time of application for the ENS 186 visa unless exempted. Exemptions are available for applicants with one of the nominated occupations listed:
Researchers, scientists and technical specialists

Senior academics

New Zealand citizens and their family members
 Researchers, scientists and technical specialists
If you are an ANZSCO skill level 1 or 2 researcher, scientist or technical specialist and your sponsoring organisation is an Australian government specific agency, you may be eligible to be exempted from the age restriction.
Examples of such occupations include chief of division, chief research scientist, corporate executive classes 1 to 3, director of institute, principal researcher and so forth. Examples of agencies include CSIRO, ANSTO, IP Australia, The Australian Institute of Marine Science and The Defence Science and Technology Organisation. Both these lists are not exhaustive.
This does not apply if the position you are being nominated for is for an Australian government agency but for the position is not a researcher, scientist or technical specialist. You are also ineligible for the exemption if the sponsoring organisation is a government subcontracted commercial body or the agency is at local government level.
 Senior academics
If you are a senior academic that has been nominated by a university in Australia for a position at Academic Level B, C, D or E as a university lecturer [242111] or faculty head [134411], you would qualify for the exemption.
Level B – Lecturer, Lecturer B, Lecturer 1, Research Fellow

Level C – Fellow, Senior Lecturer, Senior Research Fellow

Level D – Associate Professor, Head of Department, Principal Lecturer, Principal Research Fellow, Reader, Senior Fellow, Senior Teaching Fellow

Level E – Dean, Head of School, Professor, Teaching Fellow
Higher educational institutes such as TAFE are not included in this exemption, even if you have been nominated as a university lecturer or faculty head.
  New Zealand citizens and family members
New Zealand citizens with Special Category visas (Subclass 444) and family members with New Zealand Citizen Family Relationship (Temporary) visa (Subclass 461) who have been working for their sponsoring employer in their nominated occupation for at least 2 years within the 3 years before applying for a direct entry 186 visa are eligible for age exemption.
The nominated occupation for the ENS 186 visa must be highly related – within the same occupation group. Work must be full time and this is a minimum of 35 hours a week. In counting the 2 years, paid leave may be counted but extended unpaid absences cannot.
If time has been spent overseas for work or training, it can be included in the 2 years provided that the training was arranged and paid for by the company, and the applicant was still paid for their time. It is important that if it was overseas work, that the nature of the position is inclined to require travel. In such cases a statement needs to be provided by the sponsoring company explaining the overseas work. A job description, payslips, tax documents and leave records should be provided to prove that the overseas work was within the boundaries as prescribed by regulations.
Eligible occupation
In order to apply for a DE stream ENS 186 visa you must have a nominated occupation on the ENS 186 visa occupation list. To find out which occupations are available to you, use our complete guide to occupation lists.
Read: The AILS Complete Occupation List Guide
This fantastic occupation list compilation allows you to see, according to occupation, which visas are available to that occupation, the ANZSCO code, assessing authorities where applicable, caveats that apply and if a skills assessment is required for that occupation if you were to be applying for the Regional Skilled Migration Scheme (RSMS) visa (subclass 187).
Skills assessment
An important part of the DE stream ENS 186 visa application is providing a positive skills assessment. If you refer to our complete occupation guide linked above, you will find the assessing authority from which you will need to apply to for your nominated occupation for a skills assessment.
The criteria for a positive skills assessment varies depending on the occupation and the assessing authority. Skills assessments commonly require qualifications that are highly related to your nominated occupation as well as highly related work experience. It is important to carefully check through how to apply for your skills assessment as skills assessments are usually quite costly and also take time to be processed. We have covered some skills assessments for commonly applied for occupations.
Read: Skill Assessment: Important Advice On Your Occupation
Read: Getting A Skill Assessment As A Nursing/Midwife Professional From ANMAC
Read: Skills Assessments for Scientist Through VETASSESS
Read: Australian Institute Of Management: Skills Assessment For Managerial Positions
Read: Skills Assessment for Early Childhood & Secondary Teachers
Read: Skills Assessments for Teachers
Read: Skills Assessments for Marketing Specialists Through VETASSESS
Please note that as some of these articles were accurate at the time they were published but it is vital that you check with your assessing authorities if any requirements have changed. 
 Three years work experience
Work experience must be highly related to your nominated occupation and must be work that is undertaken post qualification. You can have gained the experience in or out of Australia.
The three years do not have to be continuous but work must have been paid and full time (at least 35 hours a week). Should you have engaged in part time work, for example having worked half the full load time, you would need to have completed six years of part time work to be eligible. Paid leave is counted in these three years but other gaps such as unemployment between jobs and unpaid leave cannot be considered when calculating the three years. 
The DOHA will also assess if your experience has been for responsibilities to be performed at the required skill level. This means that training cannot be considered to meet the requirements. If applying for a managerial position, work experience not performed at that skill level would not count toward the three years either. Supporting evidence includes payslips, tax documents, work reference letters, CVs and so forth.
Skills assessments and 3 year work experience exemptions
The requirement for a suitable skills assessment as well as three years of work experience may be waived if the applicant is in the following groups:
Researchers, scientists and technical specialists

Senior academics

New Zealand citizens and their family members
See above (age requirement exemptions) for the full description of who fits into the above categories.
English language requirement
The applicant must have at least a competent level of English. An exemption applies if the applicant has completed at least 5 years of full time study in a secondary or higher education institution where all tuition was delivered in English. 
Read: English proficiency tests 
Getting there
The DE stream ENS visa takes around 15 to 18 months (current times provided on the DOHA website) for up to 90% of applications to be processed. This is subject to your personal situation as well as how well prepared your application is to avoid delays.
This is a much quicker route to permanent residency as compared to the TRT stream. Nonetheless this is a lengthy process and one that you would not want to extend with a shabbily put together application.
Do you have questions on if you meet the DE stream ENS 186 visa requirements or need help in getting your application in its best possible state? Australia Immigration Law Services has provided services for numerous happy clients for their DE stream ENS 186 visa (and for all other types of employer sponsored visas). Contact us today to start your future in Australia. Call +61 2 8054 2537, 0434 890 199 or book online today to speak to our migration specialists.